Build Connected, Committed & Inspired Teams That Outperform All Others
Meaningful Connection — the deep sense that one is known, valued, supported and part of something bigger than themselves — is the lifeblood of thriving individuals, teams, organizations, and communities. Yet, in today's digital world, people are more disconnected than ever before.
Leaders that are able to break through the noise to create sustainable and systemic Meaningful Connection will build thriving teams that outperform all others.
REV exists to help you build scalable and sustainable Meaningful Connection that transforms your organization. Learn how REV can help your leaders unlock the power of Meaningful Connection to fuel your success.
Current Situation of Meaningful Connection & Its Impact on Employers
Belonging and being valued by the organization and manager are the most frequently cited reasons employes leave their companies that leaders are NOT addressing. – McKinsey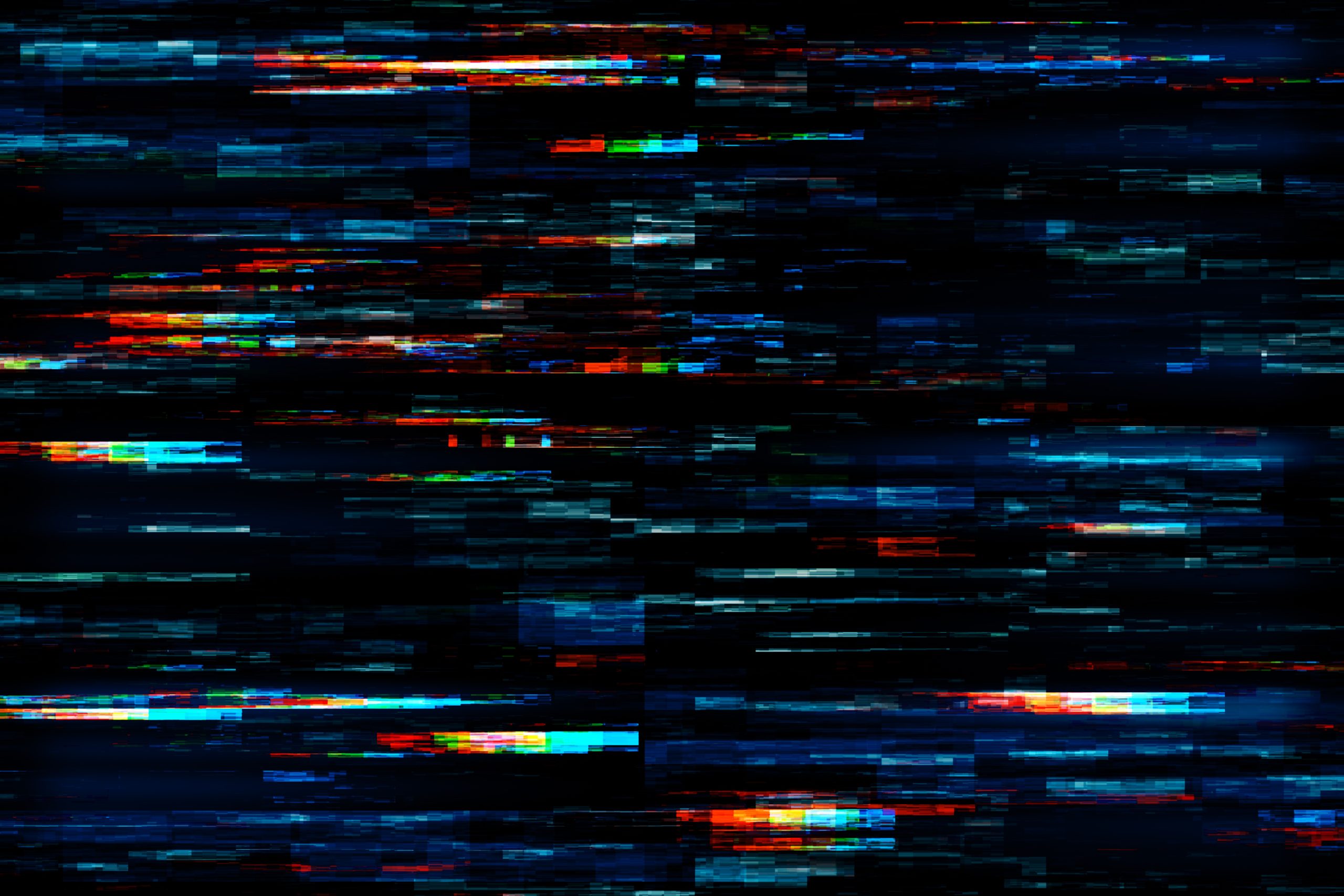 Loneliness
62% of employed adults consider themselves lonely. (Cigna)
Loneliness costs employers $254B a year in lost productivity. (Cigna)
Employees who are less lonely are more likely to be in good overall mental health. (Cigna)
Lack of Thriving
55% of US employees report having mild to moderate distress – 10% report severe. (Fortune)
Mental distress costs employers $5,000 per worker each year. (Business Insider)
For 70% of employees, managers have greater impact on mental health than therapist and same as partner. (Forbes)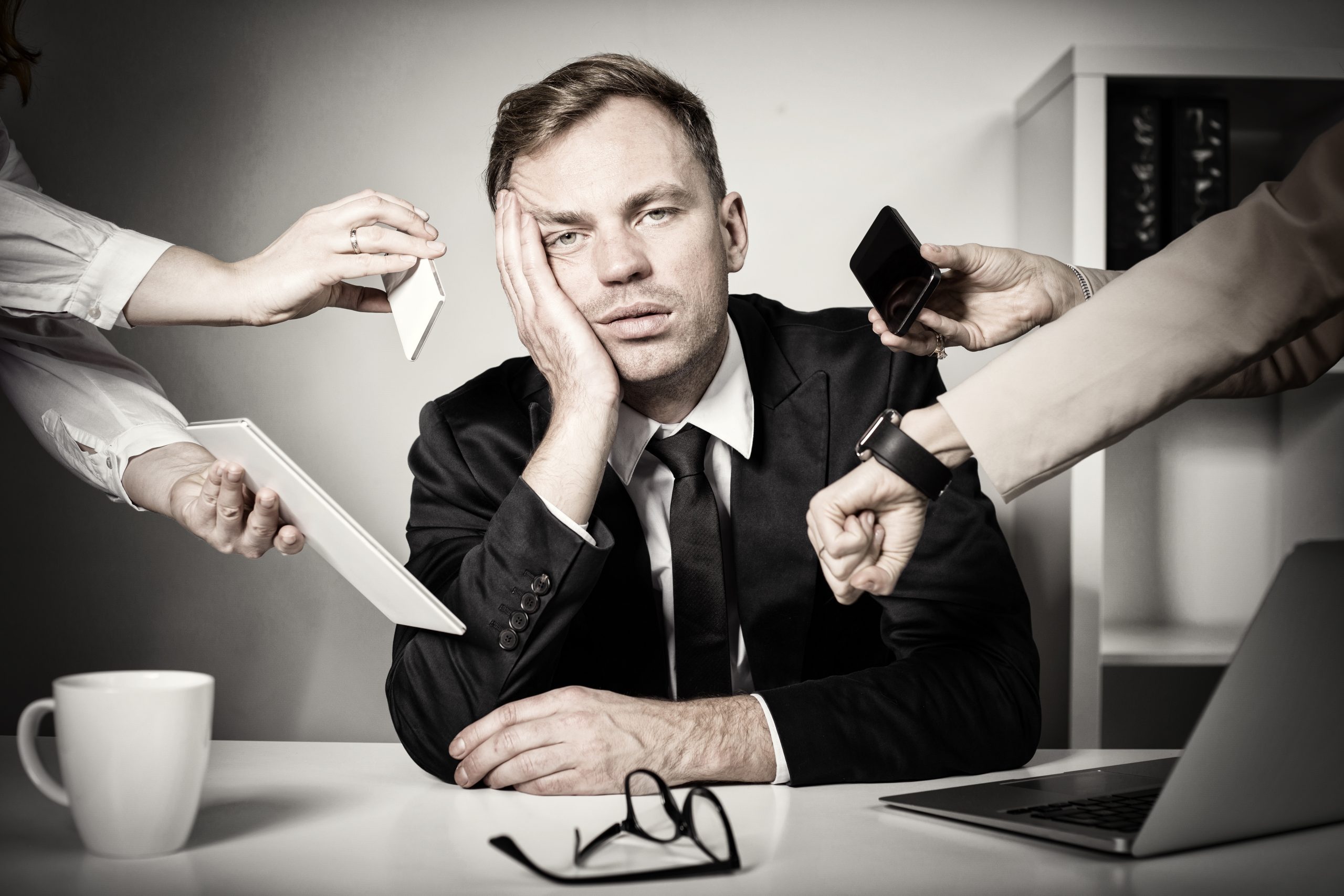 Loss of Belonging
The Great Resignation can be called The Great Disconnection — 65% of workers say they feel less connected to their coworkers. (HBR)
Employees who experience high levels of belonging have lower turnover risk, increase in job performance, reduction in sick days and an increase in net employer promoter score — $52M annual savings for a 10,000 person organization. (HBR)
Meaningful Connection Powers Resilience, Retention, & Recruitment
Create the foundation for thriving individuals, teams, & organizations.
All too often, our best intentions become part of the noise and, therefore, part of the problem. In order to optimize the effectiveness of our organizational development and human performance efforts, leaders must first break through the noise of the world and build the scalable and sustainable Meaningful Connection that will power strategic and systemic results. Before other organizational development objectives can be achieved, leaders must build the foundation of Meaningful Connection. 
Resilience
Meaningful Connection enables individuals and teams to bounce back from adversity and adapt to change, ensuring long-term success in a rapidly evolving world.
Retention
By cultivating a sense of belonging and appreciation, leaders can inspire loyalty and commitment, resulting in higher employee retention and satisfaction.
Recruitment
A strong culture built on Meaningful Connection attracts top talent and enables organizations to stand out as employers of choice.
Introducing REV - The Leader's Tool to Build Meaningful Connection
While it would be nice, there just is no "app for that" when it comes to building Meaningful Connection. Stop using platforms that work against you and start using platforms that give you … Break through the noise 
The REV Network
Don't leave your networking to chance. Our Leadership UpSkilling program teaches executives how to build and maintain strong connections.
Leadership UpSkilling
Gain access to new opportunities, meet valuable mentors, and build relationships that can last a lifetime with our Connection Services.
Connection Services
Our UpSkilling program also includes training on breaking the ice and starting meaningful conversations, no awkward silences here.
Leadership UpSkilling Services
We offer a range of UpSkilling services to help executives grow their leadership potential and hone their networking skills.
Connection Training for Leaders
Our intensive bootcamp program will give you the tools and techniques you need to build meaningful relationships and expand your professional circle.
Leadership Coaching for All Levels of Leaders
Work one-on-one with an experienced coach to develop your leadership skills, and get personalized feedback and actionable insights based on your unique strengths and areas for growth.
Workshops, Master Minds and Deep Dives
Our workshops are centered on building skills crucial to success in the modern workplace, including emotional intelligence, oral and written communication, and time management.
Connection Building Services
Secondary line like the others.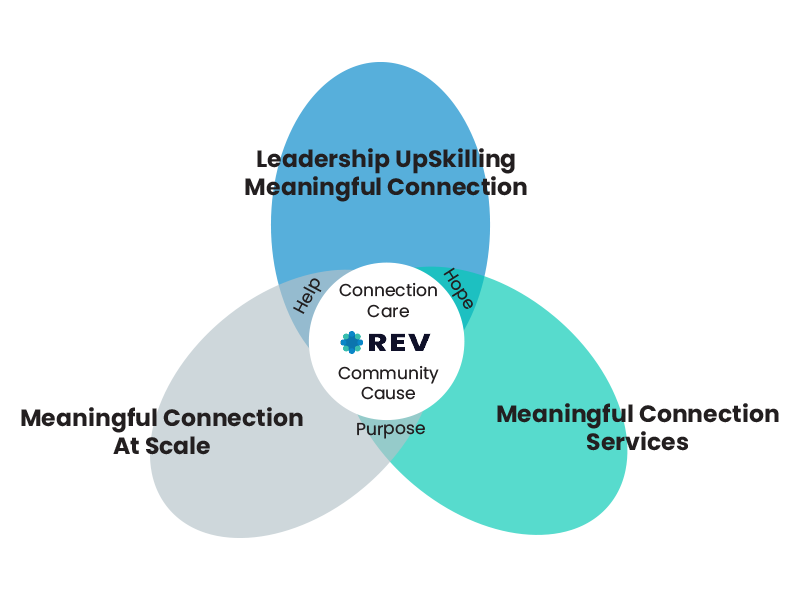 Leadership UpSkilling Meaningful Connection
Hyper-focused on equipping, empowering and inspiring leaders to connect with those they lead and serve in today's attention economy
Meaningful Connection at Scale
REV — The Meaning Network application to facilitate and accelerate meaningful connection and mission success
Meaningful Connection Services
Your leaders and teams are  busy with their current responsibilities. REV is here to help you execute your Meaningful Connection strategy.
At REV, we understand that fostering Meaningful Connection within your organization is a journey, and we're here to guide you every step of the way. Our Organizational Journey is designed to provide a clear, structured roadmap that leads to lasting, positive change and is customizable to meet your unique organizational needs. Each journey includes the basic elements:
Meaningful Connection Foundations
Build Up Leader Capacity to
Connect
REV trains and equips leaders to effectively use storytelling and the REV platform to foster Meaningful Connection in their teams.
Scaling Meaningful
Connection
Leaders Equipped, Empowered, & Encouraged
Leveraging the group function in REV, leaders provide opportunities for relationship-building, access to resources, and opportunities for growth and impact.
Sustained Connection
Services
Ongoing Connection Services

REV will provide ongoing storytelling, digital community building, and new leader training services along with event
facilitation.
A structured approach to creating lasting change through Meaningful Connection.
We offer a range of Connection Services to help you forge meaningful relationships that last.
Discovery & Assessment
The REV team works alongside your leadership to conduct a thorough discovery process to understand your existing assets and needs.
Planning & Preparation
REV develops your Strategic Meaningful Connection Plan, outlining short- and long-term objectives as well as measurements of success.
Agile Execution — Build, Measure, Learn, Improve
REV guides your team in theexecution of the Meaningful Connection strategy, measuring and reporting on success, and adjusting as necessary to ensure maximum impact.
We were blown away by the Connection Event services and the powerful results the REV team helped us to achieve in such a short time. Sharing our stories, with their help, proved to be an incredibly rewarding and trust-building experience.
As head of HR, we're always seeking new, innovative, strategic, HR solutions to help us build trusting relationships among our team.  REV is helping us do this, and the results are already very positive! REV is an innovative approach to our EAP and taking it to a new level, Employee Inspiration Platform (EIP)!
We are always looking for strategic, new ways to connect and support our people in an effort to create a strong community at work. We see REV's new, innovative, story-based approach helping us do this in this modern, mobile world we live in. We're excited to see very positive results already.
Experience the Power of Meaningful Connection to Fuel Your Organization
Our team stands ready to walk with you through this journey to Meaningful Connection. Your thriving people will be your key strategic advantage – don't wait, book today!